Service Accounts
Service Accounts are a special type of user that has an API token associated with it. You can set up a Service Account to be used for CI and other automation purposes without using an actual Snyk user's token.
Each service account has a name associated with it to make it easier to recognise. The name is unique for the org and cannot be re-used.
To set up a Service Account, go to the organisation you wish to set up a Service Account for, and click the "Service accounts" link in the navigation. Click the "Create service account" button.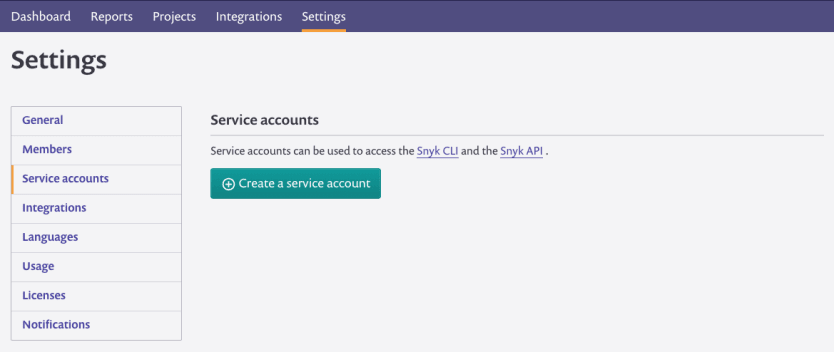 Next, give your Service Account a name that explains what it's for, and hit "Save".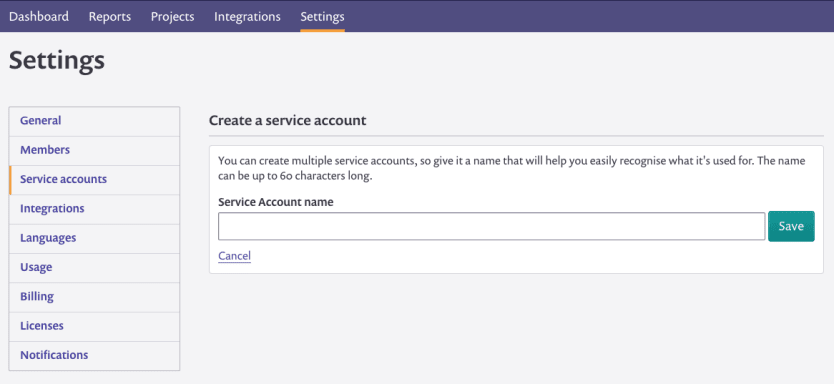 You'll now be shown your API token. Make sure you keep a note of this as you won't see it again. This is a security standard to keep your tokens safe.
You can now create another Service Account if you wish.